Management and company structure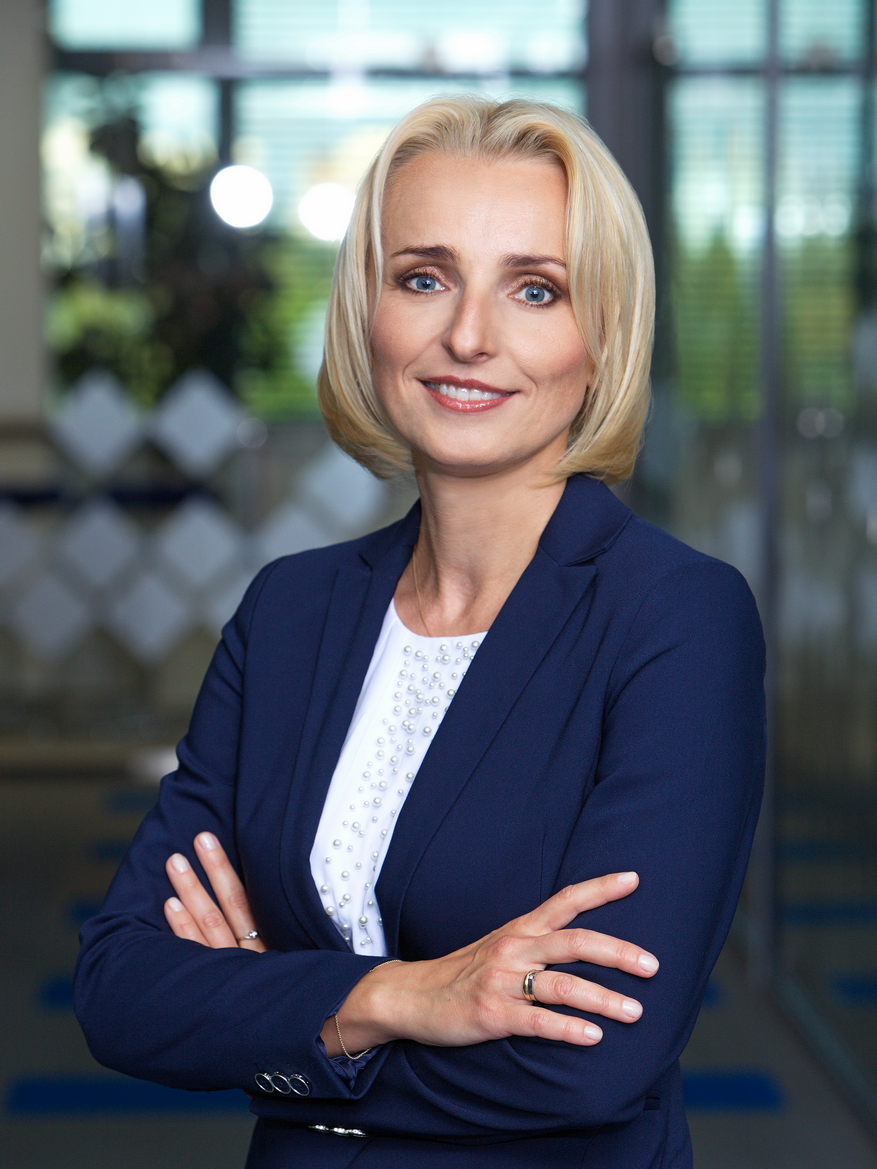 "Being the best payment processor in the world seems like so ambitious of a goal that it could end up only as another advertising slogan. However, looking back at our achievements, I am convinced that it's well within our reach, just like everything we've managed to do so far. And there are numerous facts to back up that statement.
We are the largest settlement agent in Central and Eastern Europe, processing hundreds of billions zlotys' worth of payments every year. Our payment services are available in stores, on the Internet and in mobile apps both in the EU and beyond. We boast a portfolio of payment services and
eCommerce/mCommerce solutions made to meet the expectations of every business
owner — including both store owners and service providers, regardless of their scope and branch. Pursuing tradition and innovations and basing on responsibility and trust from the hundreds of thousands of our clients, we have become the biggest and the most popular electronic payment service provider in the region… And also a respected employer in the IT sector.
I am proud of the people standing behind our company.
I am also proud of our values and experience in the field of payment processing.
It brings me great joy that our diverse team of specialists is capable of creating and improving on ground-breaking services for our future and present business partners. This is our common contribution to building a digital society fit for our century."
Joanna Seklecka
eService President
Joanna Seklecka is related to eService from September 2004, first as a Head of the Financial – Accounting Department, and next as a business and operations Managing Director.
In October 2011, Joanna Seklecka took over a position of Vice-President of eService S.A. Management Board - merchant acquirer belonging to PKO Bank Polski Capital Group, where she was responsible for business and finance related issues as well as for the Company's sales process to its current co-owner EVO Payments International. Currently, Joanna Seklecka is a Vice-President responsible for the Company's development, business and finance.
Joanna Seklecka holds a title of Certified Accountant. She is a graduate of Finance and Banking studies at the Warsaw School of Economics and holds a PhD degree in Management. Before she joined eService, she was a Chief Accountant in Cenega Poland Sp. z o.o. Additionally, Joanna has an experience in consulting and auditing, gained during the three-year work for BDO Polska Sp. z o.o..
Supervisory Board
Nick Corrigan
Chairman of the Supervisory Board
David Green
Member of the Supervisory Board
Ciara Donlevy
Member of the Supervisory Board
Justyna Przekopiak
Member of the Supervisory Board
Paweł Placzke
Member of the Supervisory Board
Rafał Roszkowski
Member of the Supervisory Board
Piotr Nowosielski
Member of the Supervisory Board
Organizational structure of the Company
The eService structure consists of specialized units which offer professional support to the Company's Management Board. This is where plans and strategies impacting all aspects of the Company's operations are created.
Sales and Customers Relations Departament
The Business Department is responsible for the ongoing cooperation with Clients and coordination of new projects. On the basis of Client requirements and/or own analyses the Department develops and optimizes the products and services offered by eService.
Department of Finance
The Finance and Accounting Department is responsible for ensuring company's liquidity, preparing and controlling company's budget as well as delivering tax and statutory reporting. Within the competence of Department remains also financial settlement with Merchants and payment organizations in terms of domestic payment as well as international business support.
Department of IT in Europe
The Technology and New Implementations Department is responsible for implementing modern information and telecommunication technologies. Its duties include supervision over the proper operation of the technical infrastructure and ensuring data and systems security.
Operations Department
The Operations Department is responsible for wide-ranging Client service involving technical support, consulting, complaint handling and current queries.
Apart from the four departments mentioned above the Company Structure includes units directly subordinate to the Management Board, such as the Project Managment Office, the Strategy and Products Development Office, the Communiction Office, the Payment Organizations Unit, the Legal Assistance Unit, the Health and Safety Specialist, the Risk and Security Management Team and the Internal Controller.