P2PE Certyficate
As the first settlement agent from Poland, eService has been granted (on 04-05-2021) the P2PE certificate, applying to the offered payment solutions and equipment replacements. It is a confirmation of a successful implementation of the world-class safety standard for the provided services.
The P2PE solution is made for the payment acceptance channels, executed via POS terminals. Its role encompasses protecting the account data by means of cryptography starting from accepting the payment card transaction (terminals/PIN pads/cashiering systems) up to safe decrypting node (eService authorization host). Owing to the P2PE solution, the account data (cardholder's credentials and confidential authentication data) are undecipherable before reaching the safe deciphering environment offered by eService.
The certified P2PE solutions (including the ones for Forcom and UPOS cashiering systems) enable eService clients to save the expenses needed for providing the highest possible degree of safety and complying with the PCI DSS standard.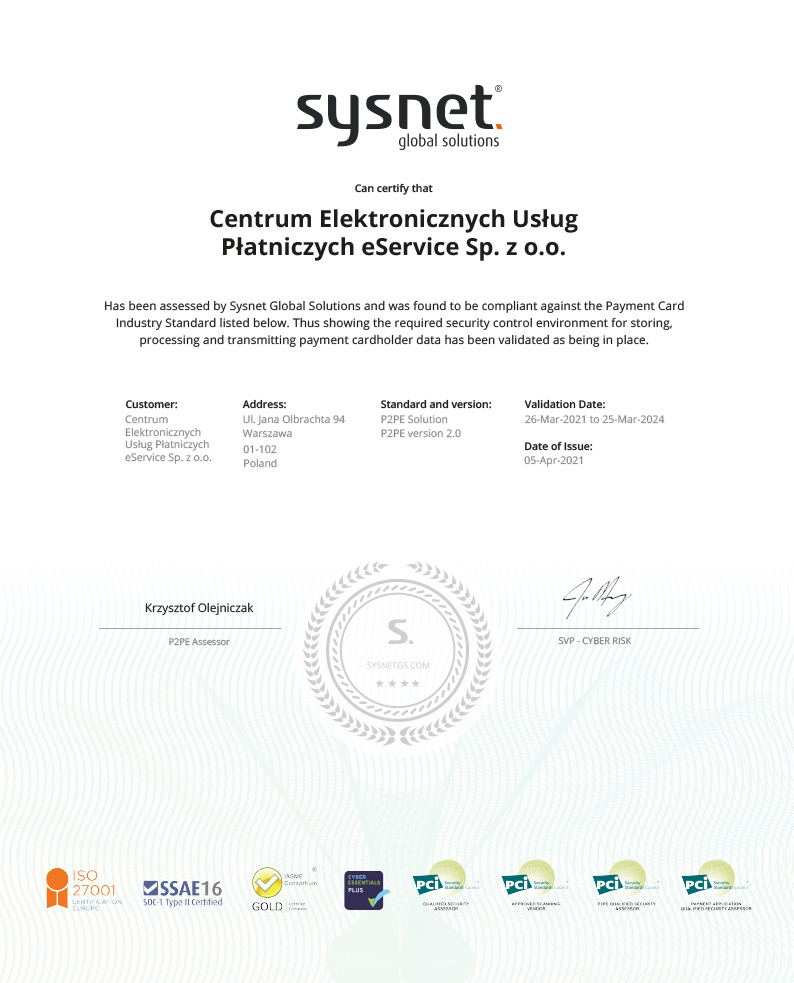 P2PE- Point to Point Encryption