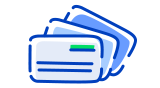 Card payment
Stationary POS and mobile terminals enable cashless payments.
Card payment
Card payments (Visa, MasterCard, Maestro, Diners Club, Discover, UnionPay, JCB and American Express) are processed via payment terminals, which are stationary or mobile electronic devices with specialized software, enabling payments with cards with chips (EMV chip & PIN), magnetic strips, or NFC modules for contactless payments.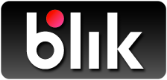 BLIK (Terminals)
The BLIK payment system enables mobile payments via randomly generated, single-use codes.
Read more
BLIK (Terminals)
The BLIK mobile payment system enables payments for shopping and services, payment processing via terminals and mobile transfers — all verified with 6-digit codes generated in the banking app by the PSP system, each one per bank's request.
Read more
Cashless payments with mobile devices
Payments with mobile devices, e.g. smartphones, make for easy and convenient cashless transactions.
Cashless payments with mobile devices
Contactless payments with mobile devices, like smartphones and smartwatches, make for quick and convenient payments for products and services. These transactions require a specific app, like Google Pay or Apple Pay, and NFC-enabled mobile device.
Chcesz wiedzieć więcej? Skontaktuj się z naszymi doradcami przez telefon, chat lub formularz. Chętnie odpowiemy na wszystkie Twoje pytania.